A light strip is an easy and effective way to create beautiful light details in any part of the room. With the help of various ready-made or customizable profile list lights, it is possible to create the most magnificent entities. We put together 10 easy ways to implement pleasant lighting using the led profiles.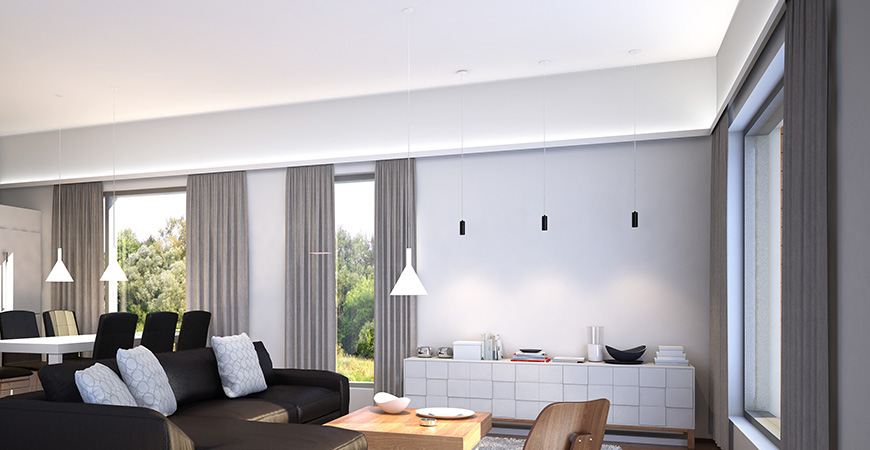 1. Illuminate the ceiling
The illuminated ceiling is easy to implement with different light profiles. Of the Limente products, especially Led-Linea Lux, Led-Corner Lux and Led-Profil Lux work excellently when installed in the ceiling and it's surroundings. The aim is to make the light uniform throughout the illuminated area.
2. Illuminate the space between the wall and the ceiling
The Led-Up
profile light
acts as a stylish light in the space left between the wall and the ceiling. The indirect light s
preads
beautifully along the wall towards the ceiling, bringing it out more. Note that the wall and ceiling should be finished so that unevenness is not accentuated unless you want to do just that. The
light does not have to be on every wall, you can just have this beautiful detail in selected walls too.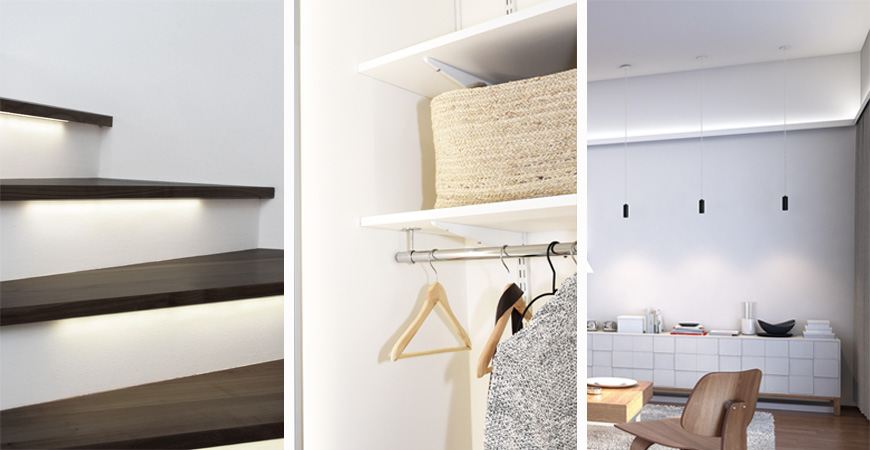 The lighting of the stairs can be implemented with for example Led-Inser light embedded under the stairs. Another option is to embed the light profile into the wall parallel to the stairs or in the railing if the material is wood, for example. The light makes the stairs look beautiful as well as makes the area feel more spacious. When light is added to the stairs, the light provides pleasant additional light and makes walking in the dark easier and more safe.
Jaa tämä sisältö