Sustainability
In one way or another, LIMENTEis involved in almost every renovation and new building in Finland, so the responsibility of our business and operations affects the sustainability of our environment in many different ways.

For us at Limente, responsibility is part of our everyday operations and decision-making. Each of our employees is committed to care for our environment and operate in accordance with the ISO 14001 environmental management system.
Limente has a diverse environmental program, and we regularly monitor how we are achieving our set goals. These goals range from the efficiency of our operations to the environmental load caused by our products. At the moment, one of our ongoing goals is to continuously increase the energy efficiency of our light fixtures. We also strive to inform our stakeholders about responsibility issues, such as the previously published Blog, which you can read here.
We want to contribute to the well-being of the environment and reduce the amount of plastic at our products. Traditionally, plastic has been used in many packages to protect products. Also plastic has been used in various sealing bags or even the entire packaging is made of plastic. LIMENTE has never used entire plastic packaging, but instead used various bags and covers made of plastic inside the packaging.
In early 2018, we started a project aimed at giving up all plastic in LIMENTE packaging. At the beginning of the project, we needed to found out how extensively there was plastic in use at all, what materials could be used to replace it, how to ensure that the products arrived intact and what the change would affect the packaging itself. All packages were redesigned and a schedule was finally drawn up to put the changes into practice.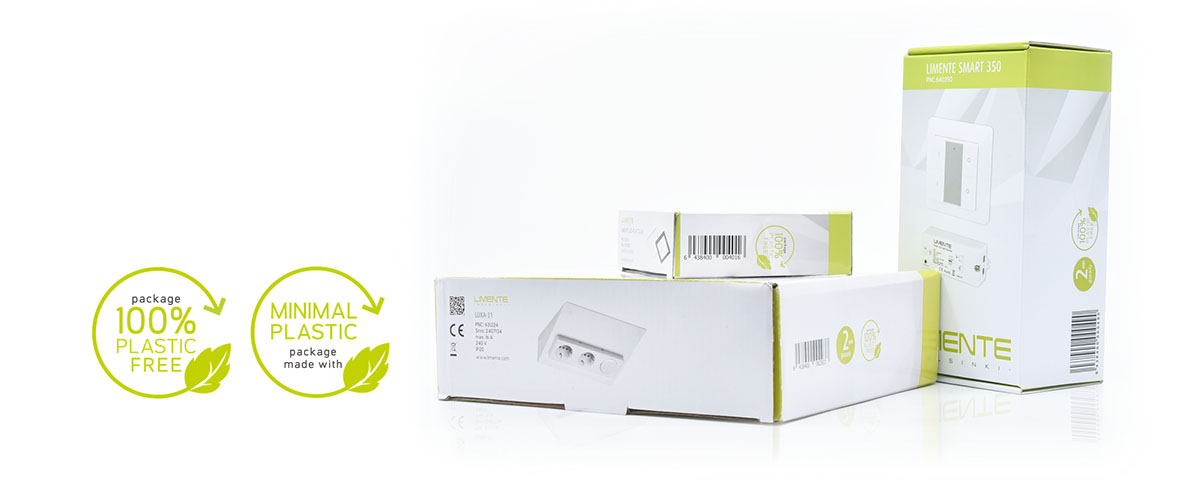 As a result of the project, the share of plastic in all packaging was reduced and most of the LIMENTE products are ordered in Plastic Free packaging with no plastic at all. Due to the shelf life of the product, a few individual packages still have to use small amounts of plastic, but the amount of plastic in these packages has also been reduce to minimal. The small screw bags have been removed, the plastic coils have been replaced with cardboard and the unnecessary protective plastics around the products have been removed. Completely plastic-free packaging is identified by the attached Plastic Free label and almost plastic-free LED strip packaging by the Minimal Plastic label.
Therefore it is important to remember that next to the big projects it is as important to focus also to the day-to-day operations. And that's why we have defined rules how we do things at LIMENTE.
In our daily operations, our sustainability can be seen in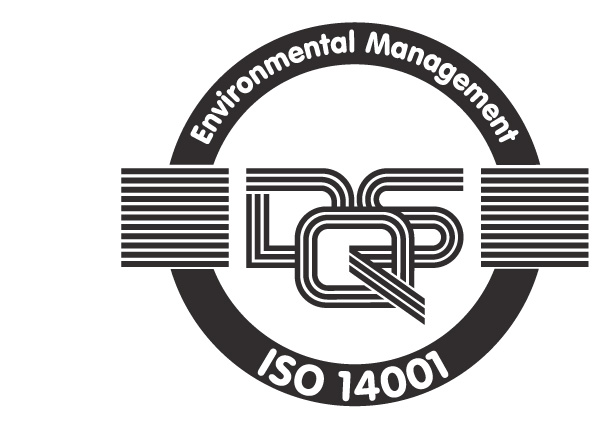 how:
We operate in compliance with legal and regulatory requirements
We use only responsible and environmentally friendly suppliers
The development of our collections takes into account our goal to continuously increase the energy efficiency of our products
We minimize the amount of waste created by our operations and sort waste
We minimize our energy consumption
We utilize our packing materials
Our electrical appliances and devices are recycled
We are registered in PYR Oy, an environmental organization in packaging industry. In addition, we are a member of SERTY, which takes care of recycling of electrical products in Finland on behalf of its member companies. A consumer can deliver their end-of-life LIMENTE light fixtures free of charge to recycling bins managed by SERTY. Find the nearest recycling bin with the convenient map at www.serkierratys.fi.
The sustainability of our business is regularly assessed both internally and by an independent certification body, DQS Finland Oy.